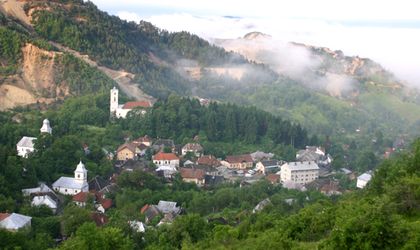 Rosia Montana has been added to the official list of proposals for UNESCO World Heritage sites sent by the Ministry of Culture and the Ministry of Environment to the Center of the World Patrimony in Paris, Alburnus Maior Association representatives announce.
The announcement comes two weeks after the area has been officially declared a historical monument, protecting it from any mining activity.
In 2009 the organization ARA (Architecture. Restoration. Archeology) has submitted a proposal to include Rosia Montana in the UNESCO Proposal List. However, ministers of culture active during this period have postponed analyzing the initiative, despite firm support from the scientific community, the specialized professional forums and the National Commission for Historical Monuments. "Technically, the final decision for Rosia Montana to be included in the list which contains Romania's proposals for UNESCO, depended on a signature of the minister of culture," a press statement reads.
The next step for the site to enter UNESCO's list is for a file to be prepared in support of the application. This process involves a number of actors at central and local ministries, civil society and the local community, which together define the most beneficial scenario for the historic site and its sustainable development.
The final decision on the nomination for UNESCO World Heritage List belongs to Paris and will be based on both economic scenario and the revitalization of the area and the preservation of heritage.
Alburnus Maior, an association aiming to represent the interests of the Rosia Montana community, organized the "Solidarity for Community" project through financing from the SEE 2009-2014 grants from Norway.
Natalia Martian