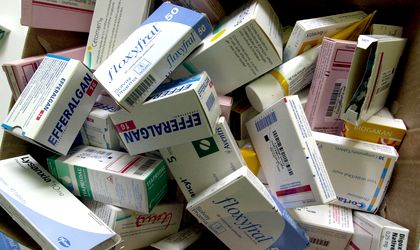 The turnover of Brasov-based Ropharma, a pharmaceuticals producers and distributor, rose last year by 7.2 percent to EUR 94 million, while the EBITDA added 14.5 percent to EUR 4.5 million.
In 2013, the company aims to reach a profit of EUR 2.3 million and grow the turnover to over EUR 100 million.
Mihai Miron, general director and president of Ropharma, said the company has consolidated last year the distribution business towards 1,200 pharmacies, expanding its own pharmacy chain to 123 units. Ropharma has production laboratories in Targu Mures and Chisinau (Republic of Moldova) cities.
"The production of food supplements and OTCs (over-the-counter medicines), areas in which we invested in research & development (R&D), sustained the profitable growth of the company."
Ropharma will not pay dividends this year, as shareholders decided to funnel the profit towards development. The company will invest around EUR 2.3 million this year to expand retail operations and launch new products.
The main shareholders in Ropharma are Arrow Pharmaceuticals with a 31.2 percent stake, ADD Pharmaceuticals with a 17.5 percent stake, and Rimia Investments with 14.7 percent of the shares. The private pension funds of ING and Allianz-Tiriac hold stakes of 5.5 percent each. Other companies and individuals hold more than a quarter of the shares in the Romanian producer.
Ovidiu Posirca