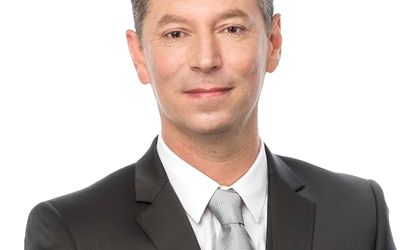 Cosmote and Romtelecom are preparing to launch services as part of the Deutsche Telekom family, using the Telekom identity, the companies announced in a press release.
Romtelecom and Cosmote Romania will bear new commercial names associated with Deutsche Telekom, which will be communicated in due time, after all legal steps are completed.
  Following the decision of the Extraordinary General Shareholders' Meeting of OTE on April 30th, 2014, the two companies, which are controlled by OTE Group where Deutsche Telekom has a 40 percent share, have kicked off the process for the adoption of the Telekom brand. The aim is to have it completed this autumn.
The rebranding will involve the redesign of shops, new products and services, communication campaigns, common online presence and many more.
"We are really proud to bring to Romania the full spirit of our Deutsche Telekom family. Up to now, we have capitalized on the force and reputation of beloved names, such as Romtelecom, Cosmote and OTE, and this was the ground of our fast and healthy evolution. With Deutsche Telekom's imprint, one of the world's leading integrated telecommunications groups, we are even stronger. We had an amazing track so far, and this is the beginning of a new and very exciting era", said Nikolai Beckers (in picture), CEO of Romtelecom and Cosmote Romania.
Germanos Telecom Romania, Sunlight Romania- the Bucharest Branch, NextGen and Telemobil companies' names and brand identities will not be changed, announced the companies in the press release.
Existing services and products, be it fixed or mobile, for both residential and business customers, will be maintained.
Once the new "T" brand is launched, Romtelecom and Cosmote Romania's customers will benefit from new offers and promotions, according to the pres release.
Otilia Haraga