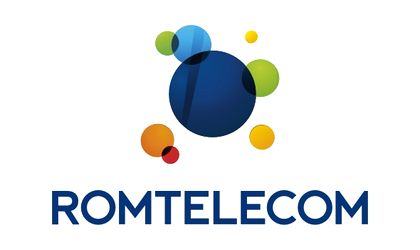 Romtelecom revenues increased 4.1 percent in the first semester on the year, from EUR 294.2 million a year ago to EUR 306.4 million, on account of a rise in web traffic and funds coming in from IT&C projects. EBITDA profit is up 12 percent, tu EUR 83.4 million, according to a press release from OTE, Romtelecom's main shareholder.
In the second quarter of 2014, Romtelecom revenues went up 0.7 percent to EUR 149.7 million, while EBITDA profit increase 28.7 percent to EUR 44.9 million.
"Romtelecom posted a surge in revenues for the third consecutive quarter, on account of an increase in collection from wide-range IT&C projects and in traffic", according to the press release.
Meanwhile, telephone services maintained their downward trend and lost 12 percent more of their revenues but Romtelecom is finding that rising demand for TV and broadband services can easily compensate: revenues from TV subscriptions are up 4 percent. The total number of subscribers to Romtelecom's voice packages is down 4.1 percent in the second quarter compared to the similar period from 2013, to 2.191 million. Internet broad band subscribers are up 1.5 percent to 1.244 million, while the number of subscribers to the company's TV packages went up 6.8 percent to 1.384 million.
Romtelecom had operational expenses of EUR 119.8 million in the second quarter, up 1 percent year on year. Moreover, Romtelecom lowered its personnel expenses by 14 percent.