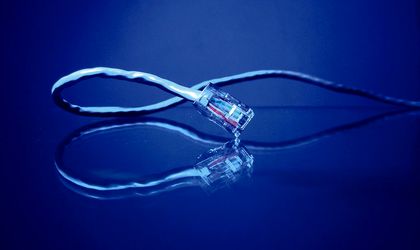 Romtelecom and Cosmote Romania will build a telecom network to provide high-speed Internet for 783 localities that so far have no coverage. The project is valued at EUR 83.1 million, VAT included. The 783 cities, communes and villages are located in 35 counties and include 137,000 households and 400,000 people.
"This project aims to develop rural regions and to improve quality of living, both locally, and nationally. That is why the ministry gave the RoNet project priority and it will be implemented with the European funds of EUR 84 million. Romania is today closer to the targets set by the European Union through the Digital Agenda, a vital part of the Europe 2020 strategy", according to Razvan Cotovelea, minister for the Information Society.
General director for Romtelecom and Cosmote Romania, Nikolai Beckers, belives the project will allow Romania and its inhabitants to progress technologically, by building new infrastructure segments in previously inaccessible areas.
"We want to provide Romanians with the means to utilize the benefits of telecom services and to become connected to the entire world", according to Beckers.
The auction was organised for the 783 localities, split ins even geographical regions. Romtelecom was designated developer in the case of for regions and Cosmote Romania received the other three. Romtelecom will receive EUR 37.2 million to develop the network for its regions, while Cosmote Romania will receive EUR 27,9 million. The contract was signed for 18 years, during which time the two companies will develop the network and assure maintenance. After 18 years, RoNet will enter the public domain.