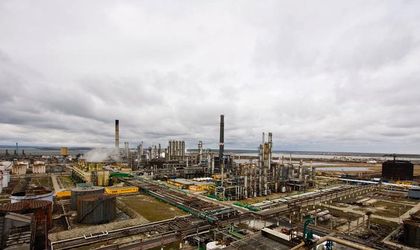 Yedil Utekov replaced Sorin Graure as general manager of Rompetrol Rafinare, part of KMG International, in June, the company announced on Tuesday, quoted by Mediafax.
Sorin Graure took over the position of program director for increasing efficiency at the Navodari and Vega Ploiesti refineries.
Yedil Utekov has worked as deputy general manager (since December 24, 2012) amd general director for Rompetrol petrochemicals (13 November, 2013).
Before joining Rompetrol, Utekov acumulated 10 years of experience in the oil industry and in important companies in Kazakhstan, such as Agip KCO, Atyray refinery.
Romanian refinery Rompetrol Rafinare, a member of KazMunayGas International, reported in May a first-quarter net loss of USD 26.8 million, slightly wider than USD 25.2 million in the same period of 2013.
Rompetrol achieved a brute turnover of USD 1.3 billion dollars, up 48 percent from USD 884.3 million dollars after the first three months of 2013. Sales are up but so are losses (USD 26.8 million), according to a press release from the company. Losses increased 6.7 percent from the negative result of USD 25.1 million achieved in Q1 2013.