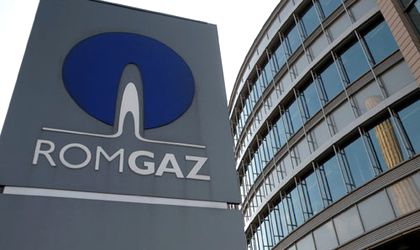 Romgaz management announced on Thursday that it has set aside a budget of RON 666 million to discover new gas deposits and counter the "production decline".
Virgil Metea, general director Romgaz, and Dumitru Rotaru, deputy director, announced on that the budget for "exploration this year is four times the amount from four years ago".
"Exploration-production is one of the main development strategies for Romgaz and in the last years we've managed to compensate for production declines. From a 7 percent drop we reached, in the last five years, to a 1.5 percent drop and last year it was even 0. It's a thing to consider and it entails a sustained investment", according to Virgil Metea.
However, the director draws attention to the fact that the value of discoveries has been dropping steadily for the last few years.
"It's not the number of probes or the depth of drilling that is important, but these discoveries are rarer and rarer and the deposits we find are small so it's clear that in order to bring something substantial to the market we must grow our efforts.We can't expect – though it wouldn't be a bad thing – discoveries like those that make us only wait for them to dry up. So far we're seeing a 60-70 percent discovery rate and if we stick with it think will be fine, that means that every year we can contribute enough to compensate for declines", according to Metea.
Rotar mentioned that at the present, in the country, the company uses 3D technology to discover areas that can be exploited.
"In the last five years we have been using 3D seismic in a wide range to get a better image of deposits, to see areas where we can drill, that can be exploited. We have 143 commercial stockpiles and over 3,000 drills", according to Rotar.