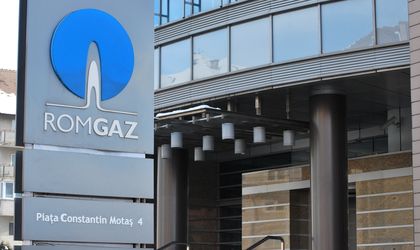 Romanian gas distributor Romgaz will cease gas supplies to Electrocentrale Bucharest (ELCEN) heat provider of Bucharest unless ELCEN presents a debt plan until October 15, shows Mediafax.
The current contract between the companies end September 30, and Romgaz gave the heat provider an ultimatum, saying "failure to submit said program will lead to the cessation of gas supplies starting October 16, 2015".
ELCEN provides 90 percent of the thermal energy of Bucharest and is state controlled through the Ministry of Energy.
Energy minister Andrei Gere said during a conference on energy issues that authorities are considering options to cover ELCEN's debts, either through the merging of ELCEN and RADET (Autonomous Heating Distribution Agency of Bucharest) or by declaring ELCEN's bankruptcy and establishing a "RADET 2" without debt. He said the government wants to rehabilitate and resize heat production in a centralized system.
RADET is the operator of the public heat supply in Bucharest, providing for 72 percent of the heat agent of the capital. 95 percent of consumers are households, the rest being social and industrial entities (public institutions and businesses).
The agency manages 4,000 km of pipelines and is the largest heating system in Romania. The system supplies approximately 570,000 apartments with over 1.22 million inhabitants and 5,429 institutions, social and economic objectives.
RADET is the main debtor of ELCEN.
Bucharest ELCEN recorded last year a turnover of RON 1.9 billion (EUR 428 million), up 19 percent compared to 2013. The state owned company had a net profit of RON 30 million in 2014, down 41  percent compared to the RON 51 million registered in 2013.
ELCEN announced a press conference today that will cover the debt it has accumulated to Romgaz and a plan to reschedule it, the debt RADET has accumulated towards ELCEN and solutions for providing heat and hot water in Bucharest this winter. The conference will be attended by the general director of Electrocentrale Bucharest, Octavian Nicolaescu Marcel, and company representatives.
Natalia Martian