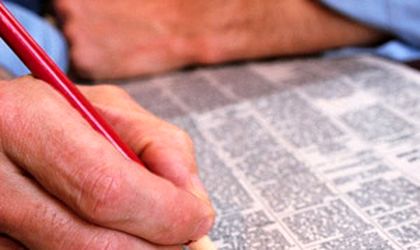 The seasonally adjusted unemployment rate stood at 7.3 percent, which was a 0.1 percentage point increase from the previous month and the same period last year, according to INS (National Statistics Institute).
The INS said that 712,000 Romanians were officially seeking work in April, which was an increase of 7,000 on the previous month.  
Meanwhile, the Euro zone unemployment rate reached a fresh high of 12.2 percent, while the EU 27 had a stable jobless rate of 11 percent.
The biggest unemployment rates were registered in Greece, Spain and Portugal of 27 percent (by February), 26.8 percent and 17.8 percent respectively.
Around 27.5 million persons were unemployed across the EU 27, out of which 19.3 million were in the Euro zone in April, according to Eurostat.
The youth unemployment rate was 23.5 percent in the EU 27 and 24.4 percent in the Euro zone, compared with 22.6 percent in both areas a year ago. Greece reached a staggering rate of 62.5 percent for youth unemployment, while Spain and Portugal had 56.4 percent and 42.5 percent respectively of their youth out of work.
Ovidiu Posirca