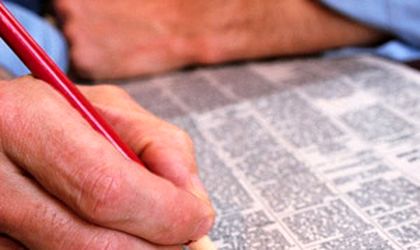 Some 736,000 Romanians were jobless this October which represents a 7.5 percent unemployment rate, according to the National Institute of Statistics. The level is similar to the one reported in September (733,000) but 0.5 percent above the October 2012 level (682,000).
According to data released today by Eurostat, the statistical office of the European Union, the euro area (EA17) seasonally-adjusted unemployment rate was 12.1 percent in October 2013, down from 12.2 percent the previous month. The EU28 unemployment rate was 10.9 percent, stable compared with September. In both zones, the unemployment rate has increased compared with October 2012, when it stood at 11.7 percent and 10.7 percent respectively.
The lowest unemployment rates were recorded in Austria (4.8 percent), Germany (5.2 percent) and Luxembourg (5.9 percent), and the highest levels in Greece (27.3 percent in August 2013) and Spain (26.7percent).
Compared with a year ago, the unemployment rate increased in half of the member states and fell in half. The highest increases were registered in Cyprus (13.2 percent to 17.0 percent), Greece (25.5 percent to 27.3 percent between August 2012 and August 2013) and the Netherlands (5.5 percent to 7.0 percent). The largest decreases were reported in Latvia (14.0 percent to 11.9 percent between the third quarters of 2012 and 2013), Ireland (14.5 percent to 12.6 percent) and Lithuania (13.0 percent to 11.1 percent).
In October 2013, the youth unemployment rate (people under 25) was 23.7 percent in the EU28 and 24.4 percent in the euro area, compared with 23.3 percent and 23.7 percent respectively in October 2012.
In October 2013, the unemployment rate in the United States was 7.3 percent, up from 7.2 percent in September 2013 and down from 7.9 percent in October 2012
Simona Bazavan