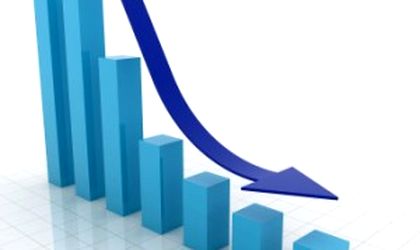 Romania's exports rose more rapidly than imports in the first ten months compared with the same period of 2013, but the trade deficit still widened slightly, the country's statistics institute INS showed on Wednesday.
The trade deficit increase in January-October 2014 by RON 267.2 million compared to the same period in 2013, to RON 21.548 billion (RON 4.856 billion). Exports totaled RON 195.682 billion (EUR 44 billion), while imports were RON 217.8 billion (EUR 48.858 billion).
Compared to last year, exports registered a 7.6 percent increase for values expressed in RON (6.8 precent in Euro). Imports registered a lower increase, of 6.9 percent in RON (6.2 percent in EUR).
Therefore, the trade deficit stands at RON 21.548 billion (EUR 4.856 billion), higher by RON 267 million (EUR 35.9 million) then the deficit registered in January-October 2013.
The most important product categories for trading were cars and transport equipment (42.1 percent of exports, 35.2 percent of imports) and other manufactured products (32.9 percent of exports and 39.9 percent of imports).