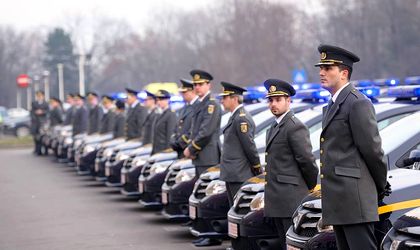 The tax administration agency ANAF said Friday that total revenue to the state budget by March 16 rose by 7 percent against the same period of last year to RON 35, 7 billion.
On profit tax, the collection went up by 32 percent to RON 847 million as the amount in taxes collected from commercial banks rose by 82 percent.
The collection on the income tax gained 3 percent to RON 4, 5 billion.
ANAF has collected less from VAT, claiming this was due to the reduction of this rate for food to 9 percent and the overall cut in VAT to 20 percent starting this year. Certain services can also pay differentiated VAT of 9 percent or 5 percent. Overall, the collection in this segment went down by 0.24 percent to around RON 10, 3 billion.
From excises, the state got 10 percent more to RON 4, 7 billion.
The collection on the fund for health insurance went by 3 percent to RN 3, 8 billion, while in the social security budget, the collection rate rose by 6 percent to RON 6, 2 billion.
The unemployment budget has registered a 14 percent growth rate to RON 328 million.
According to data by Eurostat, the statistics office of the EU, Romania's total tax revenues acounted for 27.7 percent of GDP in 2014, while the EU average was 40 percent.
Ovidiu Posirca