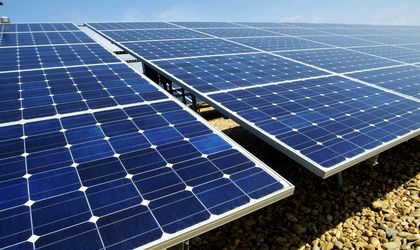 The Romanian Photovoltaic Industry Association (RPIA) warns the government's intention to axe the incentives for renewable projects would see investments dry up, wiping out around 4,000 green jobs in the process.
The RPIA said in an open letter to Constantin Nita, the delegate-minister for Energy, the proposal to cut the number of green certificates combined with a 40 percent lowering of the maximum price of green certificates (currently at EUR 55), would generate losses for investors.
Ciprian Glodeanu, RPIA president, stated in the letter that renewable investments accounted for 80 percent of the EUR 1.1 billion registered in foreign direct investments last year.
"This year there are EUR 4 billion blocked by the legal risk that would be invested in the Romanian renewable sector," stated the association.
The RPIA argues that Romania's reindustrialization dream, also shared by the EU, requires various generating capacity that can cope with additional demand.
"The fear of the share of green energy is inherent, because in 2012, the 12 percent mandatory quota of renewable energy in the final gross electricity consumption was not reached, with all the renewable assets covering only 7.5 percent of the consumption," according to RPIA.
In Romania, players in the energy-intensive industry such as steel and aluminum producers, warned the renewable support scheme threatens their existence, due to growing electricity prices.
Meanwhile, the association said renewable energy contributed last year to a 20 percent reduction of electricity on the wholesale market, slashing electricity bills for final consumers by 5 percent.
Romania approved five years ago a renawable law that granted green certificates for power producers, in a move to diversify its generating sources. Howeve, Foreign investors quickly picked up the news and invested heavilily in the sector. In wind alone, capacities rose from a mere 14MW in 2009 to 1,949MW by 2013.
Ovidiu Posirca