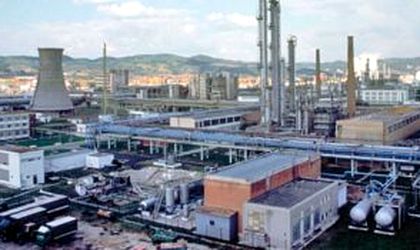 PM Victor Ponta said last night the sale of the petro-chemical plant Oltchim has been cancelled and the privatization has failed, as the tender winner Dan Diaconescu didn't pay the EUR 45 million necessary to seal the deal.
Diaconescu tried to renegotiate the privatization contract in the last 10 days and ended up accusing the government of refusing to take his cash.
Just a few hours before the privatization was due to end, Diaconescu went to the bank and took out money to pay the 3,300 workers at Oltchim. The businessman, who is also a politician and media owner, transported the money to the Ministry of Economy and tried to get in the building.
Diaconescu argued that he wanted to negotiate with authorities the way to donate the money to Oltchim's workers that haven't received their wages in over 3 months.
"This wasn't a serious offer and everything was made to mock those working at Oltchim that hoped, that eventually, they will some safety in the next period," said Ponta. He added that Diaconescu should have paid the EUR 45 million, not EUR 1.8 million for wages. Furthermore, the businessman didn't present a business plan.
The government will present on Tuesday Oltchim's revival plan and will try to sell its majority stake of 54.8 percent stake next year.
Authorities will meet with the main lenders of Oltchim –BCR, Banca Transilvania and CEC, and with the state-owned companies AVAS and Electrica, whose receivable claims amount to EUR 400 million.
The government is set to appoint a new management team in order to restart Oltchim's production.
Ovidiu Posirca