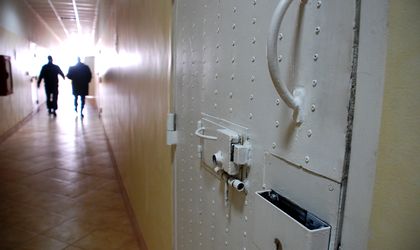 Overcrowding has been slowly declining in European prisons since 2011, although it remains a problem in one in four prison administrations, according to the 2014 Council of Europe Annual Penal Statistics (SPACE).
Romania is among the 13 European countries that suffer from prison overcrowding. In 2014 it had 109.1 inmates for every 100 available places, while in the whole of Europe, there were 94 inmates per 100 places.
A significant number of countries had in 2014 high prison population rates (number of inmates per 100,000 inhabitants), which was 124 for the whole of European countries. Romania stood at 158.6, above the former Yugoslav Republic of Macedonia (150.8), United Kingdom(England and Wales: 149.7; Scotland 147.6), Serbia (144), and Spain (141.7). Countries with hiher rates than Romania were The Russian Federation (467.1), Lithuania (305), Latvia (240.3), Azerbaijan (238.2), Georgia (227.9), Estonia (225.1), Ukraine (204), Poland (203.5), the Republic of Moldova (201.3), Turkey (197.5) the Slovak Republic (187.9), Albania (187.8), the Czech Republic (177.5), Hungary (185) and Montenegro (170.2).
Across Europe there was also a high number of inmates imprisoned for theft. Romania (40) was among the countries registering a high rate (more than 30 per 100,000 population), along with the Slovak Republic (30), Hungary (33), Azerbaijan (35), the FYRO Macedonia (36), Lithuania (38), Latvia (39), Bulgaria (44), Poland (46), Ukraine (51), and Georgia (55).
Another statistic that stood against our country was connected to the length of imprisonment. While the average time for the whole of Europe was 9 months, Romania stood at 25 months. Other countries registering high values were Azerbaijan (27.4 months), the Republic of Moldova (29.2 months), Portugal (27.9 months), the Czech Republic (21.4 months) and Estonia (18.1 months).
Natalia Martian