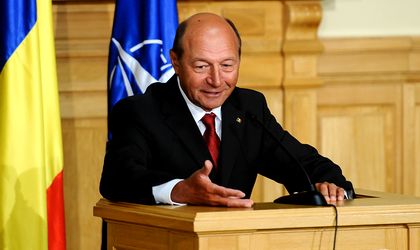 Traian Basescu, Romania's head of state, has notified on Wednesday the Constitutional Court regarding the emergency government ordinance no.57/2013 that defers some green certificates for renewable producers, claiming the country runs an infringement risk for failing to properly notify the European Commission (EC), the executive arm of the EU, over this move.
The president has asked this January the Parliament to re-examine the law approving the rescheduling of green certificates, but both the Senate and the Chamber of Deputies rejected this request.
The emergency government ordinance was passed by the Ponta cabinet in June 4th 2013 and was published in the Official Gazette three days later, to be enforced from July 1st 2013.
The EC said in a letter on June 24th 2013 that it had not been pre-notified on any change in the support scheme, which is treated as state aid. The department for energy has pre-notified the EC around two months later, and the executive arm of the EU answered in October that the pre-notification could not be used, after the EC received several complaints on the government's decision, probably from market players. It asked authorities to submit the changes through a notification.
The government was also asked by the EC to notify other changes in the renewable legislation including the limiting of renewable projects licensing and the option of asking for financial guarantees on grid connections.
"In conclusion, we can observe that in the opinion of the EC, the pre-notification and notification procedures, imposed by Article 108, paragraph (3) of the Treaty on the Functioning on the European Union, was not respected, which may lead to the initiation of an infringement procedure against Romania," said the presidency in a statement.
The energy department explained on Thursday that the EC was permanently informed about the changes proposed in the emergency government ordinance and included the approval law by the Competition Council, which is tasked with keeping in touch with the EC on state aid matters.
The deferment of green certificates has put an dramatic end to a burgeoing renewable sector, which has attracted over EUR 5 billion in investments in four years. The biggest investments were made in wind and solar installations.
The deferred green certificates should be recovered between 2017 and 2020, although there are no guarantees that producers will recover the value of the certificates.
This move has hit wind producers, which are currently registering a 30 percent loss on each MW in output, on the back of small electricity prices and the reduced incentives.
Authorities have moved to reschedule the issuance of green certificates to limit the impact of incentives on the bills of households and big industry.
The country currently has around 2,500MW of incentivized capacities in wind and over 1,100MW in solar, according to market data.
Ovidiu Posirca