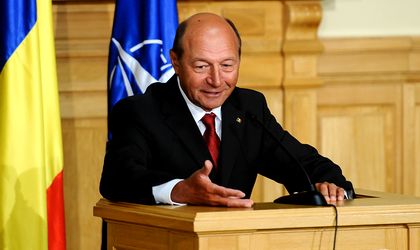 Romanian President Traian Basescu did not promulgate the new Public Private Partnership (PPP) law, claiming it contains some untransparent provisions that create unpredictability for private investors, and sent it back to Parliament.
One of the articles challenged by the president refers to the state's option to denounce the PPP contract under exceptional terms related to national or local interest.
"For attracting investors, Romania needs to have a predictable legal framework, so as to know right from the start the legal regime applied to the PPP. However, such a provision does not regulate in a transparent manner matters that can lead to a unilateral denounce of the contract and leaves a wide margin of action for the public partner in carrying out PPP contracts, which can impact the investment climate," said the president in the letter submitted to Parliament.
The president added that the law has to be clear, precise and predictable, according to the requirements of the Constitutional Court.
According to President Basescu, the law contains another untransparent provision that allows the public partner to replace his private counterparty without an award procedure, if it concludes the private company did not do a proper job.  
He said in the letter that the law needs to use include the principle of equal treatment and transparency of decision, as they offer "adequate protection" for investors in the awarding process and enhances control on public spending.
"We consider the law needs to include criteria based on which PPP projects will be awarded, when there will not be a new award procedure based on public procurement legislation and not through the application norms, whose legal strength is lower compared to that of the law," explained the president in the letter.
New PPP law backed by international lenders
Romania's PPP legislation is based on the French model and has been drawn up with assistance from the European Investment Bank (EIB), European Bank for Reconstruction and Development (EBRD) and World Bank (WB). 
The new law was approved by the European Commission, the executive arm of the EU, and has received amendments from business advocacy groups of the likes of AmCham Romania and the Foreign Investors' Council (FIC).
Dan Sova, delegate minister for infrastructure and foreign investments, said last October during the fifth German and Austrian Investors Forum organized by Business Review that PPPs could help speed up the construction of road infrastructure.
While Austrian investors said they would be interested in healthcare investments such as hospitals under the new PPP framework, the government is trying to woo Chinese investors to invest into large road and energy projects under the PPP system.
Romania has not been able to build any project using concessions or PPP since the 90s.
Ovidiu Posirca