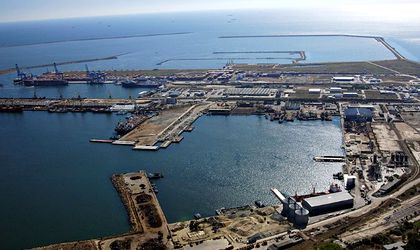 The freight traffic registered in 2015 in Romania's ports (Constanta, Midia and Mangalia), surpassed the level of 2014 by 1.25 percent, reaching 56.33 million tons, according to the National Company for Administration of Maritime Ports (CNAPM) as quoted by Agerpres.
By the end of 2015 maritime freight traffic through the three commercial ports totaled 43.60 million tons, as compared to the 43 million tons in 2014, and the inland freight traffic was 12.73 million tons (12.58 million tons in 2014). Therefore, both sectors saw growth, of 1.28 percent and 1.15 percent, respectively.
Traffic increases were recorded for cereals (from 17.42 million tons in 2014 to 19.61 million tons in 2015), oil products (from 4.71 million tons to 5.16 million tons), metal products (from 1.88 million tons from 2.06 million tons) and solid mineral fuels (from 2.15 million tons to 3.20 million tons), the release further shows.
Traffic decreases were recorded in operating iron ore (from 5.5 million tons to 2.75 million tons).
In total traffic, cereals had a share of 34.8 percent, crude oil 11.7 percent, miscellaneous items 12.2 percent, petroleum products 9.2 percent and solid mineral fuels 5.7 percent.
Romania's Black Sea ports including the main one of Constanta remained closed on Monday because of strong winds after heavy snowfall blanketed the country at the weekend.
Natalia Martian