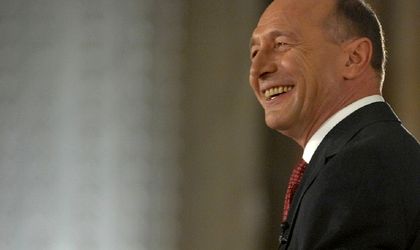 The ongoing battle between president Traian Basescu the centre left coalition USL was covered by international newswires and European publications. President Traian Basescu accused USL of trying to gain control of all state institutions, including the judiciary, during a speech he delivered in the Parliament on Thursday morning. MPs are to vote on the suspension of the president this Friday.
The Financial Times writes that the feud between PM Ponta and President Basescu has raised concerns over the rule of law in Romania, also putting pressure on the domestic currency RON, as the economic reforms plan may go off track. President's Basescu political opponents argue he exerted to much political influence, although he should have had only a ceremonial role under the country's constitution.
The BBC writes that Romania's president risks impeachment after USL called for him to be suspended. In the same time, PM Ponta has to deal with allegations of plagiarism. Meanwhile, the coalition passed a law to simply a potential impeachment of the president.
Reuters newswire noted that Romania's government has paralyzed policymaking as it tries to suspend and impeach the president. The government accused the Constitutional Court of serving the president, but gave up plans to replace two of its judges.
An Ireport at CNN reminds that the USL coalition submitted a request to Parliament on Wednesday to suspend the president, who is accused of breaching the constitution.
Le Monde and Liberation explain how the president will be suspended by MPs, while the Guardian wrote that the president's suspensions brought about a political crisis.
Deutsche Welle covered the European impact of the political crisis in Romania. A German MP said the situation in Romania is worse than in Hungary and called for the EU to take action.
Kim Lane Scheppele, professor of Public Affairs at Woodrow Wilson School, wrote an extensive guest post on Romania's political developments in the year to date on Paul Krugman's blog.
Ovidiu Posirca