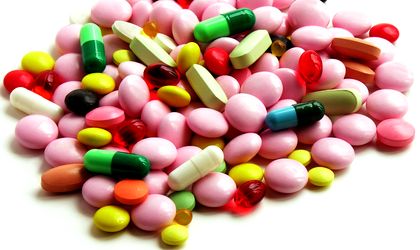 The pharmaceuticals market posted expanded by 3.5 percent increase to EUR 1.3 billion in the first half of the year, driven by higher sales in the retail segment, despite limited public healthcare funding and late payment terms for drugs on the reimbursement lists.
Cegedim, a data provider for the pharmaceuticals sector, said the market expanded by 3.4 percent to EUR 647 million in the second quarter, although the drugs sales to hospitals shrank by 0.8 percent.
"The forecasts remains modest, for the 2013 the previously estimated growth of 1.4 percent in lei (e.n. local currency) has been cut in half after the recording of the first semester results," said Petre Craciun, general director of Cegedim Romania.
Craciun added the market is estimated to expand by 2.7 percent in lei in 2014, given a "moderate" update of the reimbursed drugs list.
According to Cegedim, sales of prescription based drugs expanded by 2.4 percent to EUR 963 million in the first half, while over the counter medicines (OTC) added 9.1 percent to EUR 202 million. The hospital segment posted a 3.1 percent growth to EUR 180 million.
The generics industry attacked the "relatively optimistic statistics" included in the sales reports, warning there is a "significant" gap between the real market situation and that of producers.
"The studies are based on a leu-euro exchange rate below the real one, on which the market operates. In addition, the market growth is theoretically referred to pharmacy prices (e.n. of drugs),which include the distribution mark ups and discounts that generics producers have to pay to in order to sell their products," said Dragos Damian, president of  Association of Generic Medicines Producers from Romania (APMGR).
He suggested the industry reports should take into account the claw back tax and exclude the parallel exports that reached 15 to 20 percent of the innovative drugs market.
Going forward, Damian said the development of the generics industry – producing drugs with expired patents – is marked by uncertainty because of the authorities' "lack of clarity and transparency" on the update of the reimbursed drugs list, the change in claw back tax and drugs pricing, and the repayment of debts by public authorities.
Ovidiu Posirca