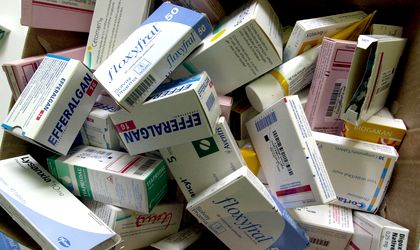 The local pharmaceuticals market moved up by 1.8 percent to EUR 1.9 billion in the first nine months of the year, driven by higher sales in the first two quarters, says a new report by Cegedim, a data provider for the pharmaceuticals industry.
In the third quarter, the market fell by 1.6 percent to EUR 627.6 million, due to lower sales of prescription based medicines in pharmacies and an 8.2 percent reduction in the hospital segment.
Cegedim suggested the market lost steam due to insufficient public financing for healthcare, which in turn means that only part of the patients can benefit from adequate treatment.
"The recent results confirm the woes of the pharmaceuticals market, with the availability of many products being significantly impacted," said Petre Craciun, general director of Cegedim Romania. He expects the market to grow by an annualized 0.7 percent (in RON) in 2014, adding the forecast for next year is impacted by the uncertainty surrounding the update of the reimbursed drugs list.
In the first nine months, prescription based medicines moved up by 1 percent to EUR 1.4 billion, while over the counter products expanded by 7.7 percent to EUR 290 million. The hospital segment, meanwhile, shrank by 0.1 percent to EUR 263 million.
Ovidiu Posirca