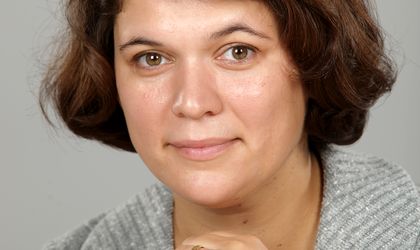 The potential enforcement of the emergency ordinance that aims to suspend the payment of some green certificates through to 2017 will lead to a dramatic fall in new renewable energy investments, reckons Cristina Popescu, partner at law firm Eversheds Lina & Guia.
The bill, which should be discussed by the Ponta government this week, will see the renewable incentives slashed for wind, small-hydro and solar installations for three and a half years starting July 1. Authorities aim to partially delay the payment of green certificates in these technologies. However, it remains uncertain if the producers will get the certificates they are entitled to after 2017 or further delays may appear.
The government is attempting to rein in energy prices for household consumers and big industry in the face of higher bills due to the support scheme.
"The change is a blow for the overall renewable sector, except biomass, where nothing will be changed, although it requires a more complex technology and involves more effort both in the planning and operation of the projects," says Popescu. At present, one green certificate trades at around EUR 38.
She adds the renewable market will have a glut of green certificates in 2017, that will see prices go down, impacting the bankability of the projects.
"Through the government's proposal we see that investors are effectively partially deprived of the revenues generated from the green certificates that are suspended from trading, although in this period it's business as usual when it comes to reimbursing the loans," stated Popescu.
The uncertainty regarding the renewable support scheme prompted the reaction of German utility E.ON that plans scrap its wind local wind investments if authorities axe the incentives.
Romania reached over 2,100MW of wind capacities by April, according to grid operator Transelectrica.
Ovidiu Posirca