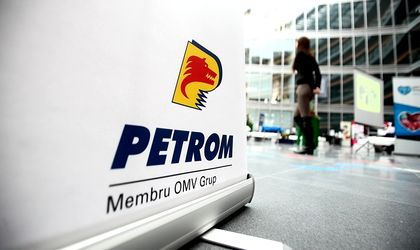 OMV Petrom (SNP) has reported a 25 percent net profit drop in the first half of 2015 y-o-y (RON 1.04 billion or approximately EUR 234.1 million) as sales went down by 18 percent to RON 8.81 billion (EUR 1.98 billion), the company has announced.  This evolution takes place in the context of global oil prices remaining on a downward trend.
In the first six months of last year OMV Petrom reported a net profit of RON 1.39 billion and RON 10.72 billion sales.
However, Q2 2015 saw a clear upward trend against the same period of last year, with RON 693 million net profits (up 122 percent). Sales, however, reached RON 4.5 billion, 16 percent lower year on year.
The report shows that the lower Q2/14 result reflected impairments in Kazakhstan, which were improved during the first half of the year.
"In the first six months, we have focused on ensuring a sustainable and profitable business in a potentially persistent low crude price environment. We have implemented measures to reduce operating costs and increase the efficiency of our operations, while maintaining safety as a top priority. In order to preserve cash flow and maintain a strong balance sheet our investments were prioritized based on long term value generation and therefore the Group achieved a capital spending drop of approx. 30 percent, in line with expectations," said Mariana Gheorghe, OMV Petrom CEO.
According to the company representative, the Group hydrocarbon production increased slightly, but the lower Upstream results were partially counterbalanced by the strong Downstream Oil performance, supported by growing refining margins and lower cost for crude.
In Q2 2015 against Q2 2014, Group daily hydrocarbon production was 181.1 kboe/d (Romania: 171.7 kboe/d) and total production stood at 16.48 mn boe (Romania: 15.63 mn boe), supported by stable production in Romania and higher volumes in Kazakhstan.
Production of oil and gas at group level was 33 million boe for H1 2015, while total oil and gas production in Romania reached 31.3 million boe, compared to 31.1 boe in the same period last year. Domestic oil production was 13.9 million boe, down 1 percent, mainly reflecting the natural decline in the Suplacu field, the report shows.
Domestic production of gas advanced by 2 percent reaching 17.4 million boe, reflecting overhauling offshore campaigns and sidetrack drilling sites and increase in contribution of key wells in the Totea deposit. Oil and gas production in Kazakhstan increased by 4 percent, registering a value of 1.69 million boe.
Production costs in Romania expressed in USD terms decreased by 25 percent to USD 13.25/boe, while in RON terms they dropped by 8 percent to RON 52.80/boe. Exploration expenditures stood at RON 767 mn, 79 percent higher y-o-y mainly due to ongoing drilling activity in the Neptun deep block, together with the operator ExxonMobil.
Sales volume increased 1 percent compared to the first six months of 2014 due to higher sales gas and condensate demand in Romania.
Natalia Martian