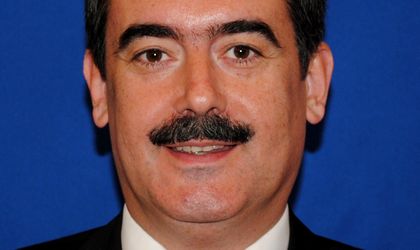 Andrei Gerea, an MP part of the National Liberal Party (PNL), has been nominated as the new economy minister, reports Agerpres newswire.
The position remained vacant after Varujan Vosganian stepped down due to corruption allegations. Daniel Chitoiu, finance minister, was named interim economy minister.
Gerea said that one of his priorities is the privatization of Oltchim, the insolvent petro chemical plant.
"This is truly a tough ministry; we are all going through a difficult period, although Romania has been placed on a growth trend from a macroeconomic point of view since the start of the year. The industrial output has been in the green for a long time," commented Gerea upon his nomination.
Gerea, 45, has been an MP since 2004 and a member of the PNL for 23 years. Prior to his accession in politics he worked in the banking system.
The MP is part of the parliamentary commission for economic policy, reform and privatizations. He is vice-president of the joint commission of the Senate and Chamber of Deputies currently debating the Rosia Montana draft mining bill.
He graduated from the Bucharest University of Economic Studies (ASE), the Faculty of Cybernetics, Statistics and Informatics and obtained a master's degree in trade management from INDE Bucharest, ASE Bucharest and UNCTAD Geneva.
Ovidiu Posirca