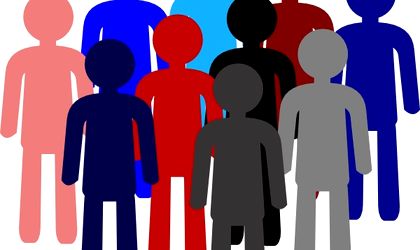 After registering a negative natural increase (an excess of deceased persons over live births) both in May (5,605 persons) and June (3,117 persons), results have turned positive in July 2015 (114 persons, an excess of live births over deceased persons), show data from the National Institute for Statistics (INS).
Though the number of persons whose deaths were recorded in July was 20,426, 679 more than in June 2015, births surpassed them with 3,910 more children being born in July over June 2015, reaching 20,540.
The number of deaths of children under 1 year recorded in July was 137, relatively stable compared to June (137 in July vs 131 in June).
Marriages significantly increased in July, reaching 17,791 (8,396 more than in June), while divorces dropped by 421 and stood at 2,229.
Year on year,  the number of live births rose by 2549 in July 2015 compared to the same month of 2014, and the number of persons who died was higher by 963 than in July 2014. The natural increase was negative in July 2014 (-1,472 persons).
The number of children under 1 year who died was constant year on year.
The number of marriages increased by 1,904 in July 2015 compared to the same month of the previous year, and 589 more divorces than in July 2014 were formally pronounced by final court decree.
Natalia Martian