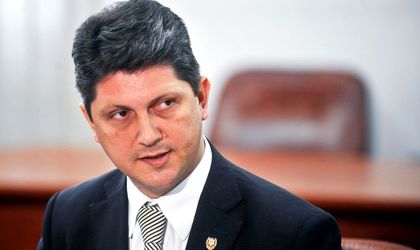 Romania's Minister of Foreign Affairs Titus Corlatean resigned today. President  Traian Basescu previously accused Corlateanu of misinforming and of attempting to prevent Romanians abroad from voting, according to Agerpres news wire. The Minister of Foreign Affairs still maintains the position that there are no legal grounds for the opening of new polling stations abroad for the second round. Apparently, BEC [Central Electoral Bureau] authorized the opening of new polling stations abroad by its Decision No. 4H of November 4 2014, published in the Official Gazette, quoted by Agerpres.
Mediafax newswire writes also that Titus Corlatean said "at 23.58, on the night of November 7 to November 8, at the Ministry of Foreign Affairs we received a BEC release where it was mentioned that there wasn't any legal impediment to set up new polling stations." He also mentioned that in a previous BEC decision, a document with legal value, the note from the release does not exist, and the release does not have legal value.
In his declaration, the Minister of Foreign Affairs explained he was reigning because he didn't want to be part of the elections game of  Basescu and Iohannis.
Thousands  of protesters gathered in several Romanian cities on Saturday evening condemning the conditions of the November 2 first round of the presidential election for voters abroad. They used social media to claim solidarity with the Romanian emigrants from Europe who couldn't vote in normal conditions the previous week and chanted anti-governmental slogans. Thousands of Romanians have protested in Cluj, Timisoara, Iași, Constanta, Ramnicu Valcea, Sibiu and Bucharest, while hundreds have made their voices heard in London, Dublin and Paris.
According to Romanian Constitution, if a minister resigns, the position is taken by the prime minister, who in this case is also a presidential candidate. Currently, mister Victor Ponta is prime minister, interim Minister of Culture and interim Minister of Foreign Affairs.
Oana Vasiliu