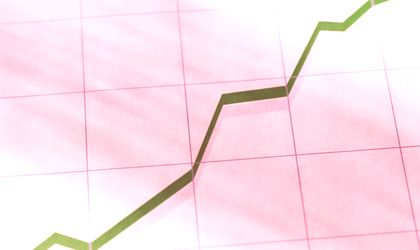 The annual inflation rate stood at 5.25 percent in March, which was a fall of 0.40 percentage points against the previous month, at a level similar to the key interest rate of the National Bank of Romania.
The prices of food and non-food products fell by 0.1 percent, while services added 0.5 percent in March, said the National Statistics Institute (INS).
According to the Consumer Price Index (CPI), price rose by 4.1 percent in the last twelve months (April 2012 – March 2013). Non-food and food products added 5.81 percent and 5.46 percent, while prices of services rose by 3.52 percent.
In the first quarter, food prices added 1.46 percent, while non-food products and services prices increased by 2.4 percent and 0.61 percent, respectively.
The central bank targets an inflation rate of 3.5 percent this year and 3.2 percent in 2014.
Ovidiu Posirca