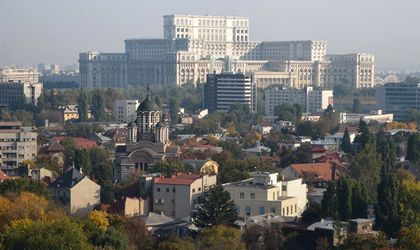 2015 was a rich year for Romania's industrial property, with three major transactions in this sector being among the top five largest in the CEE region, according to a report by CBRE, the property services company.
P3's purchase of Europolis Logistic Park for EUR 118 million was the second largest in the region, following an EUR 150 million transaction in the Czech Republic. The third and fifth largest transactions were made by CTP Invest (the Bucharest West Logistic Park and the Prologis Park West).
The office segment also witnessed a rather large investment from GLL, who bought the Floreasca park in Bucharest for EUR 90 million, while retail did not score so well against other regional markets.
A recent study by JLL showed that in 2015 real estate transactions were worth EUR 650 million, with five investors generating 80 percent of the total: CTP, GLL, P3, NEPI and Globalworth.
On the whole, the CEE region saw a 25 percent hike in investments in 2015 over the previous year, reaching EUR 9.9 billion, CBRE reports. Foreign investors continued to dominate the region, with US funds making large portfolio aquisitions, with an average volume size of  EUR 160 million. The US accounted for 30 percent of investment into the region in 2015, compared to 23 percent in 2014.
Germany was the second largest investor, accounting for 23 percent of all investment into the region last year, an increase from 12 percent in 2014.
Natalia Martian