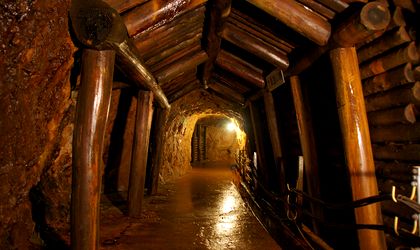 Romania's industrial production in January increased by 4.4 percent as raw series against the previous month, respectively by 0.9 percent as adjusted series considering the working days' number and seasonality.
According to data released on Wednesday by the National Statistics Institute (INS), the year-on-year evolution was 1.2 percent up in the raw series and 3.4 percent up in the adjusted series.
January's increase in industrial production was mainly due to the growth of the processing industry (6.3 percent up against December in the raw series). The mining and quarrying and the electricity, gas and steam production and supply went down 17.8 percent and 2.5 percent respectively.
Regarding the raw series, there were registered 2.5 percent up for processing, 3.8 percent down for extraction and 7.3 percent down for the energy sector.
The adjusted series saw a 5.2 percent increase for processing and declines of 1 percent and 6.6 percent respectively for extraction and energy.
Also according to INS, the primary energy resources decreased by 0.4 percent in January compared to the same period of 2014, while electricity reasources were 2.1 percent higher.
Staff