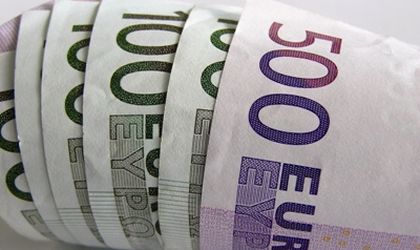 The increase of the minimum wage from RON 850 to RON 900 this July has triggered an increase in all wages, exerting additional pressure on SMEs that are already grappling with lackluster demand and little access to bank loans, reveals a survey published Friday by the National Council of Small and Medium Sized Companies in Romania (CNIPMMR).
Four out of five respondents to the survey said that they had difficulties in paying for the growth of wages as a result of the increase in the minimum wage.
Close half of the respondents were micro enterprises, while small and medium-sized firms had shares of 18 percent and 27 percent, respectively. Large enterprises represented 9 percent.
All respondents said that next year they will not be able to give any raises to employees on the minimum wage, considering the current and fiscal framework and the health of the overall economy.
More than half of the respondents said that the social welfare should be limited to 30 percent of the gross minimum wage.
"At the moment the social welfare is close to the minimum wage and does not stimulate the labor market," said Ovidiu Nicolescu, president of CNIPMMR.
The survey further shows that 82 percent of SMEs want a reduction of the fiscality, while more than half said that more measures to stimulate their companies are required.
According to recent studies by the CNIPMMR, the medium wage in 73 percent of SMEs has remained unchanged in 2013 against the previous year, although employment has gained 0.4 percent last year.
The council has made a raft of proposals regarding the legal framework that would allow firms to create new jobs. This includes the regulation of hourly wages and more flexible work time,along a further reduction of red tape.
SMEs have also started to do more R&D, in a bid to launch new projects and technologies. Close to 90 percent of the R&D was funded by companies, while banks loans and EU funds have proven to be less accessible.
Ovidiu Posirca