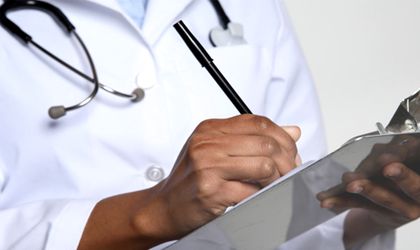 More than EUR 165 million has been secured by 59 Romanian hospitals from EU sources in order to fund the modernization and equipping of medical units that were in dire need of upgrade works.
Romania is currently working on a national strategy in the healthcare sector, which should be completed by March 2013, granting access to EU funding for healthcare investments from 2014 onwards, said experts during a roundtable organized by Philips Romania on the modernization of the medical system through structural funds.
"From the EU funding standpoint, the most important thing is the national healthcare strategy. I think it is now very clear to all stake holders, that is now the main priority," Gorjan Lalchevski, country manager at Philips Romania, told BR.
Prospective healthcare infrastructure projects awaiting funding exceed by more than 200 percent the allocated budget, which stands at EUR 242 million if national co-financing and hospital contribution is taken into account, according to Anca Calugaru, EU affairs and funding consultant at Schuman Associates, an EU funds consultancy.
Romania has finished 12 projects and the authorities are currently evaluating another 52 planned schemes with a combined cost of EUR 100 million. For instance, the modernization of the emergency hospital in Ilfov County and the upgrading of the emergency hospital in Sf. Gheorghe were carried out with EU funding, costing close to EUR 20 million each.
The main challenge in the healthcare system is the creation of a national health strategy, which could secure Romania's access to fresh resources for health infrastructure by 2020, according to Calugaru.
"The Ministry of Healthcare is working on the strategy and has set up four working groups on infrastructure, e-health, research and public healthcare. These are the areas where Romania wants to use structural funds," said Calugaru.
Healthcare expenditure in Romania is around 6 percent of GDP, with spending per citizen amounting to EUR 700 in 2010. Meanwhile, Luxembourg, the Netherlands and Austria spent close to EUR 4,000 per capita.
Ovidiu Posirca