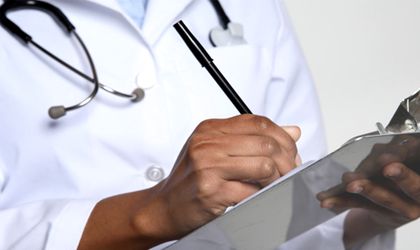 The Alliance of Chronic Patients (APCR) signed on Thursday a collaboration protocol with the Healthcare minister Eugen Nicolaescu, as part of a larger reform program pursued by the ministry, which aims to switch treatment focus from hospitals to ambulatory and intensify prevention practices.
Nicolaescu said the budget of the National Insurance Body (CNAS) has been increased by 50 percent for ambulatory services. The government wants Romanians suffering from less serious illness to be treated in ambulatory units, in order to prevent overcrowding of hospitals. Furthermore, officials hope this measure will cut costs in hospitals and streamline treatment.
The minister said that hospitals are still burning a hole in public budget and wants the traditional circuit of general practitioner to specialized ambulatory and hospital to be respected.
The minister wants to rein in healthcare expenditure and aims to define this year the basis healthcare package that would be provided free of charge for all the insured Romanians.
"If we set up the basis package we will register a rapid growth in private insurance premiums, up to an amount that is fiscally deductible," said Nicolaescu.
The Healthcare minister wants to avoid any shortfalls in pharmaceuticals supplies and announced the creation of an agency to manage the national healthcare programs. Managers of this agency will make sure that patients suffer from complicated disease can receive their medicine on time.
The lack of medicines for cancer patients was widely presented in the press in the past years.
Romanian patients are facing the harsh reality of an underfinanced healthcare system, which dramatically reduces the survival rates in some disease, according to Cezar Irimia, president of APCR.
"Unfortunately the rights of patients have ended to be conditioned by funds and the funds were conditioned by the feelings of politicians that were never treated in Romania," said Irimia.
Irimia stated this issue can be solved by increasing the healthcare budget to 6 percent of GDP by 2014. He added that the list of subsidized medicines should be updated on a quarterly basis and the approval procedures of chronic patients as well as waiting lists need to be transparent.
Pharma industry decries claw-back tax
The lack of innovative medicines in the system is another issue that patients are facing in Romania. The pharmaceutical industry expects the Healthcare Ministry to introduce new innovative medicines in the system.
There were 64 new medicines in Europe since 2007 and none were marketed in Romania, according to Makis Papataxiarchis, president of the Romanian Association of International Pharmaceuticals Producers (ARPIM).
Makis said that producers have paid more than EUR 1.2 billion for the claw-back tax and they are calling for a reasonable amount and percentage of taxation.
The claw-back tax – which aims to control medicines consumption, has also hit the producers of generic medicines, who warn that some products may be pulled off the shelves due to heavy taxation.
"The products with a small profit margin should be exempted from paying the claw-back," said Alina Culcea, vice-chairwoman of the Association of Romanian Generic Pharmaceutical Producers (APMGR).
She explained that medicines with a production price below EUR 30 shouldn't bear this tax.
Chronic disease in Romania
2 million people – hepatitis
1.5 million – diabetes
0.52 million – cancer
12,000 – HIV/AIDS
1,600 – suffered transplants
Source: APCR
Ovidiu Posirca