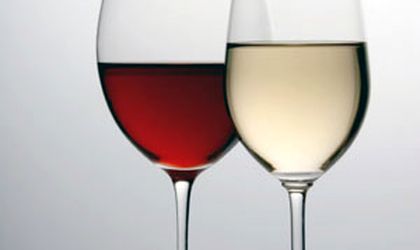 Some 34,610 tons of wine were imported locally in the first semester of 2012 while exported volumes were more than 6 times lower at 5,461 tons, according to data from the Ministry of Agriculture and Rural Development (MADR) cited by Agerpres.
Imports fell 26 percent against the same period of 2011 while exports were 2.4 percent down.
Romanian wine producers cashed in EUR 7.5 million for the wine sold on external markets, up 2 percent against the same period of last year. Imports had a EUR 22 million value.
This year's drought has affected the grapes production, but while wine volumes will be lower, the quality of the wine produced from this year is expected to be higher, according to Adrian Radulescu, the head of the Agriculture Commission from the Chamber of Deputies.
Simona Bazavan