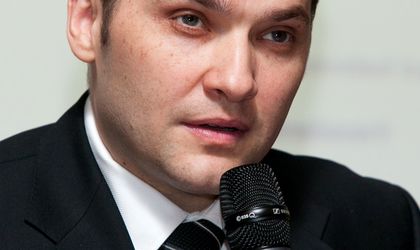 The government sent on Monday the draft of a new Public Private Partnership (PPP) law in Parliament, designed to make such projects bankable, said Dan Sova, delegate-minister for infrastructure and foreign investments, exclusively during the fifth German and Austrian Investors Forum, organized by Business Review.
Sova said the new draft bill was approved by the government last week and should be voted by MPs in the current Parliamentary session.
"Finally, after 9 months, the final draft for the PPP law was sent from the government to the Parliament" said Sova during the BR.
The minister explained the new bill fixes the old PPP law approved in 2010, which forbade the disposable payment.  The bill follows the French model and was designed with assistance from international financial institutions of the likes of the European Bank for Reconstruction and Development (EBRD) and the World Bank (WB). Business advocacy groups AmCham, the Foreign Investors Council (FIC) and the Romanian German Chamber of Commerce and Industry were also consulted. 

"Practically, the PPP was impossible because the PPP is an on balance sheet project so the contribution of the public partner is binding," commented Sova on the pitfalls of the current law.
Under the new bill, authorities will set up a special division within the Ministry of Finance to assess projects done in the concession or PPP regime, with assistance from the European Commission, the executive arm of the EU.
According to the minister, there is a slight difference between concessions and projects carried in the PPP regime under EU legislation.
In fact Romania, is attempting to build major road infrastructure projects using the concession system and is set to announce tender winners by October 25, according to Sova. The government tendered the Comarnic-Brasov and Craiova-Pitesti highways, as well as the south ring of the Bucharest bypass. A consortium comprising Austria's Strabag and France's Vinci is one of the bidders in the highway linking the cities of Comarnic (Prahova County) and Brasov.
Romania hasn't built any projects through concessions or PPP in the last 23 years.
Ovidiu Posirca