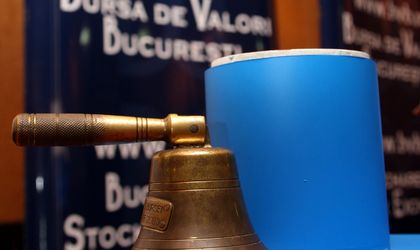 The government has raised EUR 390.9 million from selling a 15 percent stake in Romgaz, the state-owned natural gas producer, in the biggest initial public offering (IPO) in Romania, which also included Global Depositary Receipts (GDR) that will start trading in London.
Romania has sold 60 percent of the shares and GDRs to foreign investors and the rest was sold locally. The offering price was RON 30 per share (close to maximum price), or USD 9.25 per GDR that is equivalent to a share. At this price, the market capitalization of Romgaz stands at USD 3.6 billion.
"With Romgaz IPO, the Romanian capital market gets onto the global stage," said Ludwik Sobolewski, CEO of the Bucharest Stock Exchange, in a statement.
Gabriel Dumitrascu, head of the privatization division at the Department for Energy, said the offering was oversubscribed over five fold in the tranche of institutional investors or more than four fold if the retail tranche is taken into account.
Romgaz will start trading GDRs in London and shares in Bucharest on November 12.
Following the IPO, the Ministry of Economy will control 70 percent of the shares in Romgaz, while the Property Fund, managed by Franklin Templeton, will have a 14.99 percent stake.
The IPO in Romgaz is part of the privatization of state-owned energy companies agreed with the IMF.
Constantin Nita, delegate-minister for energy, announced that Romania aims to sell next a 15 percent stake in Hidroelectrica, the state-owned power producer. The initial stake was raised by 5 percent following negotiations with the IMF.
It also aims to sell 51 percent of the shares in power producer Electrica, a power distributor and supplier. Both offerings are due by June 2014 and will be similar to that of Romgaz, including shares and GDRs.
Goldman Sachs International and Erste Group Bank have been appointed as joint global coordinators and joint bookrunners for the IPO. Banca Comerciala Romana and Raiffeisen Capital & Investment are domestic lead managers.
Legal assistance was provided by the Bucharest and London offices of Clifford Chance.
Ovidiu Posirca