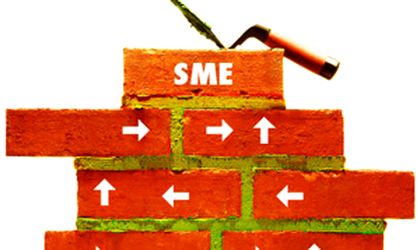 The government approved on Wednesday through an emergency ordinance the set up a of  RON 2 billion (EUR 448 million) fund designed to guarantee loans taken out by SMEs for working capital.
The guarantee can account for a maximum of 50 percent of the loan, excluding interest and commissions. The guaranteed loans are capped at RON 5 million (EUR1.1 million) per SME for a period of 24 months, with the option of extending this term by another 12 months.
"Given the need of liquidity for working capital, this measure will unblock bank lending to SMEs," said the department for SMEs, Business Environment and Tourism in a statement.
The approved bill further states that the National Fund of Guarantee and Counter guarantee for SMEs (FNGCIMM) can be mandated by the Ministry of Finance to issue guarantees on the account of the state for banks granting loans to SMEs.
Ovidiu Posirca