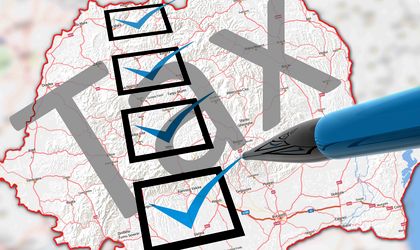 Romanian President Traian Basescu has warned that he will not sign the bill approving the reduction of social insurance contributions (CAS) by 5 percentage points, unless the government says how it will cover the projected gap in revenues to the budget.
The president said the government could be tempted to roll out new taxes in order to cover the missing revenues, mentioning the 34 new taxes that were rolled out this year. He added that the government could also cut the funds for public investments, which would hit job creation, to compensate for the reduction of the CAS.
"At this moment we have an annual deficit of RON 12.5 billion RON to the pensions funds and the reduction of CAS by 5 percentage points for companies will add another RON 5 – 5.5 billion to this deficit, taking it to RON 18 billion," said the president on Wednesday, quoted by Agerpres newswire.
He said the enforcement of this measure runs "very high risks" and will not approve it until he has a "serious discussion" with the government, although he acknowledged the cut would be good for companies.
"The issue is if we do not put at risk the macroeconomic stability and the fiscal-budgetary stability of the country. My opinion is that without any convincing measures, this reduction of CAS threatens the fiscal-budgetary stability and the agreement with the IMF," said the president.
Prime Minister Victor Ponta said the president should talk with the parliament that approved the measure and not with the government. MPs passed the reduction of CAS on July 2.
The reduction of the CAS should be enforced starting this October, although it has not been vetted by the International Monetary Fund (IMF).
The Fiscal Council, the think-tank tasked with assessing policy that impacts public finances, said the reduction of CAS can not be done without finding compensation measures so as not to impact the country's fiscal consolidation process.
The council suggested that his measure could have a neutral impact on the budget if the government scraps the differentiated tax treatment for various sources of income.
The business community has been calling for years for the easing of the labor taxation burden, which is one of the highest in the EU.
According to data by the European Commission, the executive arm of the EU, the average tax wedge on labor in Romania stands at 44.35 percent, while the average across the EU is 40.66 percent.
Ovidiu Posirca