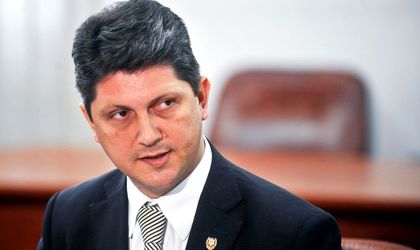 Foreign Affairs Minister Titus Corlatean voices his indignation after the beheading of US journalist James Foley by Islamic State terrorist group, according to a Foreign Affairs Ministry (MAE) release remitted to Agerpres on Thursday.
"Such acts of an extreme violence represent a flagrant violation of the fundamental human rights and freedoms and a brutal attack on the journalist profession. It is unacceptable for journalists to be targets in armed conflicts and die while doing their job. It is so much worse when they fall victims of extremist acts. Such barbarian acts must be condemned by the entire international community and the guilty party must answer to justice,' Minister Corlatean says, referring to the execution of a US journalist by the self-called Islamic State terrorist group.
The Foreign Affairs Ministry addresses condolences to the family of the renowned journalist.
"Romania, as NATO and EU member state, will continue to contribute to the fight against international terrorism threatening the peace and security of the entire world"
Foley was beheaded by the group in an act shown in a video released in which Isis demanded the US to end its air strikes in Iraq. In an e-mail sent to Foley's family, his captors argued that his execution was a direct response to US's aggression against Irak and the muslim community. Global Post, the publication Foley worked for, published the full text the journalist's family received.
"You and your citizens will pay the price of your bombings! The first of which being the blood of the American citizen, James Foley! He will be executed as a DIRECT result of your transgressions towards us!", the e-mail reads.