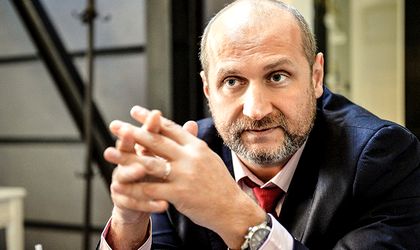 Farmec, a Romanian cosmetics producer, announced a turnover of EUR 38.8 million (RON 172.5 million), advancing 13 percent over the value registered in 2014, according to company representatives.
Its flagship product, Gerovital, has seen the launch of three new products in 2015 and was also granted  the Superbrand award. The company plans to continue launching new products this year, but also to open new stores, both standalone and inside shopping centers, in order to expand further its business.
"For 2016 we intend to increase our turnover by strengthening our key brands on the market and by launching new products. We continue to be close to our customers by opening new stores in the traditional commerce and shopping centers, including in Bucharest, a location awaited with great interest by people who love our products," said Mircea Turdeanu, Farmec's general director.
At the moment Farmec has six stores in Romania, in Arad, Timisoara, Targu-Mures but also Cluj-Napoca, where it has recently refurbished one of its most important units. Farmec products are exported to 30 countries, with main markets including Japan, Hungary, Greece, Macedonia, Republic of Moldova, EAU, Iraq, Kuwait and Canada.
The company's portfolio covers a wide range of cosmetics and cleaning products, with Gerovital, Triumf and Nufar being some of its most loved brands.
Natalia Martian