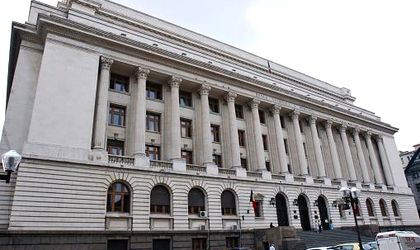 The total external debt rose by 1.4 percent to EUR 1.3 billion in the first two months of the year, while foreign direct investments lost 17.7 percent to EUR 163 million in the same period, according to the National Bank of Romania (NBR).
The current account registered a surplus of EUR 327 million compared to a deficit of EUR 657 million in the first two months of 2012 due to a reduction in the trade balance and income deficits, coupled with surpluses in services and current transfers.
Romania was able to lower the short-term external debt by 3.1 percent to EUR 19.6 billion by February. The medium- and long-term external debt added 2.6 percent to EUR 80.7 billion, accounting for 80.5 percent of the total external debt.
Meanwhile, the direct public debt increased by 14 percent to EUR 27 billion and the publicly guaranteed debt fell by 2 percent to EUR 1.4 billion.
The medium- and long-term external debt service ratio ran at 34.5 percent and the goods and services import cover stood at 8.4 months.
Ovidiu Posirca