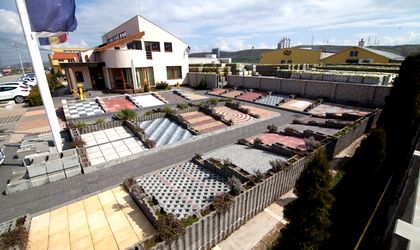 Elis Pavaje, a Romanian paving company, registered 32 percent growth in residential pavement sales in 2015, compared to 2014, according to a company press release. The average budget given to residential work for exterior design was of RON 9,000, sum that included both materials and labor, with the total surface of residential work done with Elis Pavaje products being of 320,000 square meters in 2015.
The growth in pavement sales for residential purposes was due to Romanians' increased interest for exterior design. "The two-digit growth registered throughout the past years shows that in the residential segment, paving blocks are in the top of preferences for exterior design," said Emil Gota, general director of the company.
Moreover, the company noticed "Romanians' tendency to look towards paving blocks with simple, straight forms, with a minimalist aspect or those with an antique aspect, with uneven margins and textures," said the press release.
Recently, Elis Pavaje also contributed RON 1.2 million in paving and curb stones materials to the Therme Bucuresti wellness and relaxation centre.
Andreea Tint