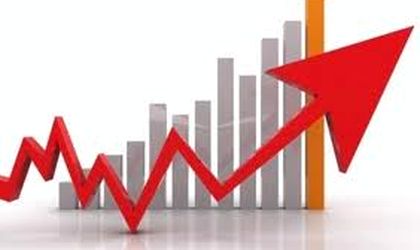 Romania's GDP reported a 2.9 percent increase last year compared to 2013, after in Q4 it grew by 0.5 percent against Q3, and by 2.6 percent compared to the same period of 2013, according to data from the National Institute of Statistics, quoted by Mediafax.
The economic growth in the first quarter of 2014 compared to the last quarter of 2013 was adjusted from 0.8 percent to 0.3 percent and the third quarter's economic growth was revised from 1.8 percent to 2.2 percent compared to the second quarter. Data for the second quarter remained unchanged at a GDP contraction of 0.4 percent against the first quarter of 2014.
Earlier this month the European Commission (EC) revised upwards its forecast on the GDP evolution for last year, from 2 percent to 3 percent, due to the good results obtained in the third quarter, based on a more than expected intensification in the private consumption and exports field. At the same time, for 2015 the EC's estimation went up from 2.4 percent to 2.7 percent.
Andreea Marinas