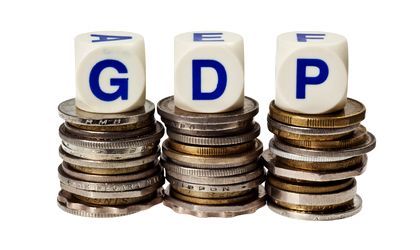 Romania's economy advanced 1.1 percent on the quarter and 3.8 percent (seasonally adjusted) year on year in 2015, according to flash estimates from the National Institute for Statistics (INS). This was largely in line with forecasts from ING (+1.0 q-o-q and +4.2 percent y-o-y) and the Bloomberg/Reuters median estimate of 3.8 percent YoY.
As gross series, the GDP posted a 3.7 percent advance, both when comparing Q4 2015 to the same period of the previous year, as well as when comparing 2015 to 2014.
"The near term risks to growth are rather tilted to the upside as a build-up in inventories might help and even a normal agriculture output should add about 0.5ppt. Moreover, the surge in government spending late 2015 should also help, with government spending in Dec-15 more than double the monthly average for the rest of the year as the state struggled to reach its fiscal gap target," Silviu Pop, junior economist with ING stated.
The fiscal gap in December 2015 ran at -RON 15.7 billion (-2.2 percent of GDP), leading to a sharp jump in overnight deposits for non-financial companies by over 21 percent (RON 10.4 billion or 1.5 percent of GDP) over the previous month.
ING estimates the money was received during the last weeks of the year, so it is bound to start moving in the economy during the first half of 2016, bringing a "significant upside risk to growth for the first half of the year".
The bank is waiting for the detailed GDP data before reviewing its estimates for the first quarter of 2016, which currently stands at 1.1 percent on the quarter and at 3.7 percent y-o-y. The annual figure is expected to be impacted by the high base effect, similar to December 2014, when the budget saw expenditures at RON 12.2 billion or 1.8 percent of GDP for that month.
"We feel that risks for our 4.2 percent economic growth forecast for the whole of 2016 are fairly balanced. Despite the softer external backdrop than we previously thought, tight labour market conditions, fiscal stimulus and still accommodative monetary policy stance should support a solid GDP expansion," the ING representative concludes.
GDP results have been reevaluated by the INS for the years 2012‐2014 for reconciling with the annual data and for including the estimates for Q4 2015 in the quarterly series. Changes include the first quarter of 2015 as compared to the fourth quarter of 2014 (revised from 101.4 percent to 101.3 percent), the second quarter of 2015, as compared to the first quarter of 2015 (revised from 100.0 percent to 99.8 percent) and the third quarter of 2015, as compared to the second quarter of 2015 (revised from 101.4 percent to 101.5 percent).
Natalia Martian