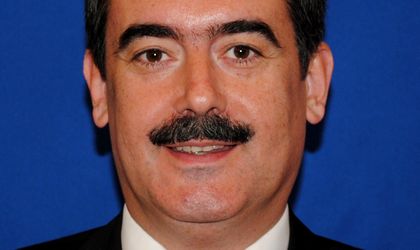 Romanian economy minister, Andrei Dominic Gerea, will attend the French Investors Forum, the  event organized by Business Review magazine, on December 10, at Hilton Hotel.
French companies were among the first foreign investors to show interest and confidence in the development potential of the Romanian economy at the beginning of the 1990s. Come 2013, how has this potential materialized and what perception do French investors have of Romania now? What should be done to better promote the country abroad and what would convince more French companies to come and invest here?
The reputable guests of this fifth edition of French Investors Forum will debate with you, starting 5.30 PM, the main challenges faced by the business community in Romania.

To attend the event, please register online HERE – http://goo.gl/9wRFOl or write an email at events@business-review.ro.
The event will be followed by the monthly cocktail offered by CCIFER for its distinguished members.