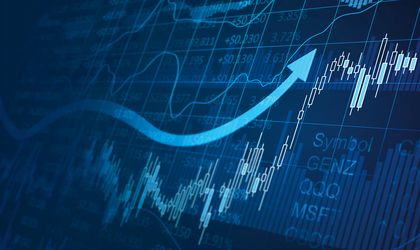 Romania is currently in a very good economic situation and sees sustainable economic growth based on exports and industrial production, and not, as in the previous years, on real estate and financial speculation.
Attending the opening of the Euromoney Regional Finance and Investment Conference for SouthEast Europe, premier Ponta stressed: "I hope the Government and the politicians won't ruin this accomplishment."
Still, the country is cautioned that a series of domestic challenges and external threats represented by "Russia's aggressiveness" in the region and the situation of Greece must be taken in consideration in the next months and years.
According to Agerpres, the premier mentioned that some important steps need to be taken in the field of education: developing vocational and professional education, and supplementing the enrollment capacity of Romanian university centers for IT specializations, an area where "Romania can become a regional leader".
Ponta also mentioned that another challenge is related to finding the best regulations to render public procurements not only transparent, but also more effective.
Regarding the program on infrastructure, the premier said that in June Romania will have the European Commission's final approval for the Transport Master Plan.
"I hope that all the politicians and governments will comply with the transportation program in the next 15 — 20 years. It is absolutely unproductive to have infrastructure priorities changing every year. This has been one of the weaknesses of Romania's political leadership," Ponta said.
He also spoke about external dangers. According to the premier, the Russian Federation's borders moved from 600 to 300 kilometers off Romanian frontiers. "I hope they stay there and don't get closer. They are close enough anyway," he added.
Staff