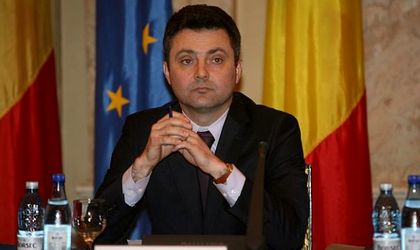 Tiberiu Nitu, former Romanian general prosecutor is being prosecuted by the National Anti-corruption Directorate (DNA) for "complicity to abuse of office", according to a press release from the DNA.
The investigation into Nitu comes after "anti-corruption prosecutors alleged last month that [former deputy premier Gabriel Oprea], who has also served as interior minister, ordered unauthorised motorcades for himself and for chief prosecutor Tiberiu Nitu," as detailed by Reuters.
The former general prosecutor was called into DNA on Tuesday where he said, "I never requested, I never had an official escort," upon exiting the building, says Mediafax. He resigned on the same day, calling the gesture one of "responsibility and honor given that his name is artificially associated with a situation that can have consequences on the overall image of the institution," he represents, according to Mediafax. 
Oprea quit in November together with prime minister Victor Ponta when protests following the fire at the Colectiv nightclub ultimately led to the dissolution of the government. Both Ponta and Oprea are currently being investigated, the first facing forgery, tax evasion and money-laundering charges while the second's immunity was lifted after a 102-30 vote in the Senate on February 3 to give way for the aforementioned motorcade probe, says Reuters.
Earlier this year, Romania was praised by the European Council's anti-corruption body (GRECO) for its determination to combat corruption-related crimes in public institutions, and was also shown to have improved its rating on Transparency International's Corruption Perception Index (CPI) from 69th to 58th among 175 countries. Nevertheless, concerns were raised from the business environment that the heavy anti-corruption measures are hindering investments.
Andreea Tint