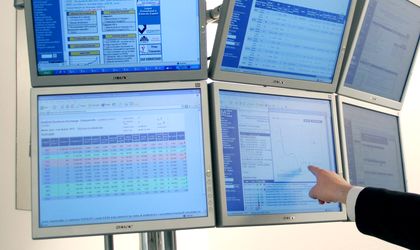 Baroness Arielle Malard de Rothschild, managing director and vice-president for Eastern Europe of asset manager Rothschild & Cie, will be backed by the department of energy for the position of independent board member at Electrica, the electricity supplier and distributor.
Electrica is set to appoint a new board during the first shareholders' meeting scheduled for September 22, following its initial public offering (IPO) on the Bucharest Stock Exchange and the London Stock Exchange last month, which raised EUR 444 million.
The department of energy has proposed Victor Cionga, former CEO of the Bucharest Stock Exchange (BVB), and Victor Grigorescu, an expert working for the general department of privatizations and management of state energy assets, to fill the two positions allotted to the Romanian state.
The minority shareholders will make another two nominations, while the independent board member will be selected by a headhunting firm from a list of proposals. The structure of the new board is in line with a corporate governance agreement signed by Electrica and the European Bank for Reconstruction and Development (EBRD), which is a shareholder in the company.
" I have discussed a lot with Madam Rothschild about Electrica's perspectives, a company which is set to start on a new road, following its listing in Bucharest and London. I am absolutely sure that bringing personalities at the helm of energy companies is very beneficial and this is why I will continue to encourage it," said Razvan Nicolescu, delegate minister of energy.
Ovidiu Posirca