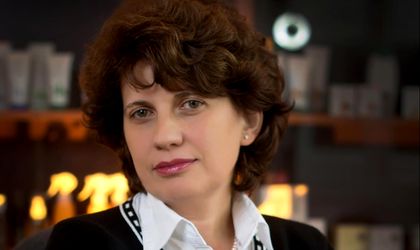 Cosmetic Plant, a local cosmetics producer, has gotten to export to 24 countries in the 25 years of activity it had, a press release by the company reads. A family business funded in 1991, now at the third generation, Cosmetic Plant has seen a constant upturn in business results, of which most part the company chose to reinvest.
"The positive development of the company was possible through systematic reinvestment of profits. Basically, since 2006, every year we reinvest profits to ensure an effective company development," said Susana Laszlo, general director of Cosmetic Plant.
Development has been sustained by exports also, starting with 2009, at the moment the company reaching the Republic of Moldova, Hungary, Jordan, Lebanon, Greece, Austria, Portugal, the UK and Germany among the 24 countries where it exports.
Cosmetic Plant boasts yearly advances in its business, even during the years when Romania was affected by the economic crisis, due to "paying close attention to expenses, of course, without compromising on quality," but also due to a constant accommodation of trends and customers' needs.
The turnover has seen a strong increase of some 67 percent during the last five years, from EUR 1.2 million in 2010 to about EUR 2 million in 2015.
Since its foundation, the company has invested some EUR 2.2 million, mainly into the building and upgrading of its production unit, but also into improving the technology level.
Cosmetic Plant started in 1991 with 6 product ranges, and this time the company's portfolio has reached over 100 products divided into 14 product mixes. Three of the original ranges are still available today – marigold, hair care and sun protection.
"Ranges have been preserved for the most part, but badly performing products were removed or replaced. Also, along the way, some ranges have been expanded with new products," said Susana Laszlo.
The company is present nationally within the Auchan, Cora, DM DrogerieMarkt and Profi networks, and also in pharmacy chains such as Catena, Remedium and Plafar. Last year it registered a turnover of EUR 2 million and aims for a 10 percent increase tis year.
Natalia Martian