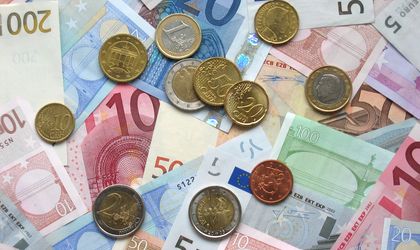 The management authorities of operational programs are set to complete this year the contracting of structural and cohesion funds allotted to Romania in the 2007-2013 framework, according to the Ministry of European Funds (MEF).
Romania's contracting of EU funds stood at 93 percent at the end of 2013, and projects have to be completed by the end of December 2015 so that the used funds can be reimbursed by the European Commission, the executive arm of the EU.
"In 2013, Romania avoided the risk of disengagement of structural and cohesion funds, due the adoption of the n+3 rule for allocations in 2011 and 2012, and in the same time cue to measures implemented by the Romanian government for accelerating the absorption of EU funds," said the ministry in a statement.  
According to the rule, Romania can spend EU funds allotted up to the end 2014, and those for 2012 by the end of 2015.
The ministry added that the absorption rate of EU funds reached 33.47 percent last year, due to the unlocking of payments in four operational programs. The country has used EUR 6.4 billion worth of EU funding is a wide array of sectors including infrastructure and rural development.
The EC found irregularities on EU funded projects implemented between 2009-2011.
According to news portal www.hotnews.ro, Romania will undertake corrections worth EUR 1 billion for the mismanagement of the funds.
The ministry said it has implemented a series of measures to improve the absorption of EU funds this year, such as taking out RON 9 billion (EUR 2 billion) from the Treasury to pay beneficiaries and streamline the acquisition procedure for private companies using EU funds.
Ovidiu Posirca