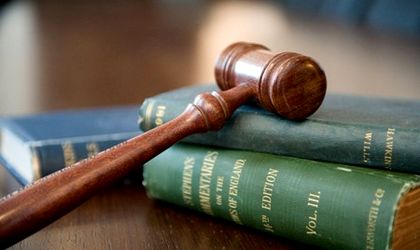 The Constitutional Court ruled out on Tuesday some provisions of the government emergency ordinance (GEO no.91/2013) enforcing the new insolvency legislation are unconstitutional, reports Mediafax newswire.
The decision came after The Ombudsman filed a complaint against certain provisions in the new code on October 9.
Under the GEO no.91/2013, broadcasters going into administration would be strapped of their audiovisual license until a reorganization plan would be passed by creditors. In addition, the reorganization program would contain measures forcing broadcasters to include certain programs on the air, pending approval from the audiovisual watchdog CNA.
Insolvency specialists recently told a Business Review event, that the new legislation would hamper the recovery of firms from insolvency.
The Ombudsman also challenged the provision stipulating that all ongoing procedures would be ruled by the new insolvency code.
"It's obvious that in order to be applied in its full understanding, the bill has to be precise, predictable and in the same ensure the legal security of its recipients," said the Ombudsman in a statement.
The new code was drawn up by a consortium comprising the professional services firm PwC Romania, law firms Stanescu, Milos, Dumitru & Asociatii (SMDA) and D&B David & Baias and the West University in Timisoara. They were assisted by Arin Octav Stanescu, president of the UNPIR (the National Union of Insolvency Practitioners in Romania) as key experts and by Ana-Irina Sarcane, partner at the insolvency company Five SPRL, as project leader.
Representatives of the consortium argued earlier this month that they were not informed by certain provisions that got into the new code, such as the rules applying to insolvent broadcasters. The new insolvency legislation has yet to be voted in Parliament.
The insolvency code was backed by a EUR 336,000 World Bank loan.
Ovidiu Posirca